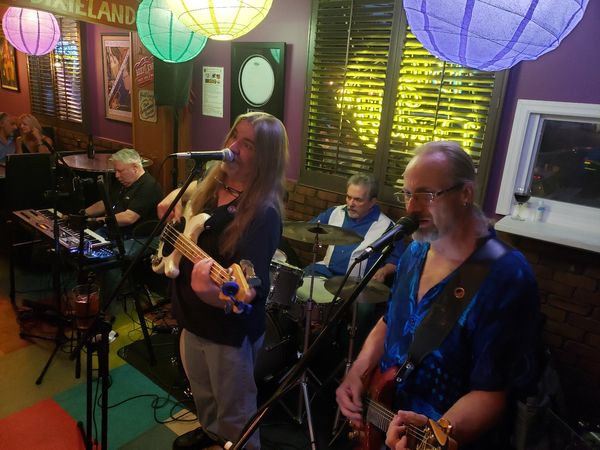 Spicy R&B, Phat Funk, Smokey Blues, Greasy Rock n Roll, Hot Jams, - Comfort Music for the Soul!
Exploring the roots of Blues, R + B, and FUNK  through the songs of Ray Charles, James Brown, BB KIng, Muddy Waters, Bob Marley, The Dead, Sly, Prince, and more.
5 Good Reasons live from...